Telegram is a messaging service that focuses on speed and security. It is fast, user-friendly, and completely free. Telegram can be used on all of your devices at the same time, with your messages syncing across all of your phones, tablets, and desktops. Telegram is one of the top ten most downloaded apps in the world, with over 500 million monthly active users.
Telegram allows you to send messages, photographs, videos, and files of any type (doc, zip, mp3, etc.) to up to 200,000 individuals, as well as build groups and channels for broadcasting to an endless audience. You may send text messages to your phone contacts and look up people using their usernames.
As a result, Telegram functions similarly to SMS and email and can handle all of your personal and corporate messaging needs. They also allow end-to-end encrypted voice and video communications, as well as group voice chats with thousands of users.
Where Is Telegram Based?
The development team for Telegram is situated in Dubai. The majority of Telegram's developers are from St. Petersburg, which is known for its large number of highly qualified engineers. Due to local IT constraints, the Telegram team was forced to leave Russia and has attempted a number of cities as a base, including Berlin, London, and Singapore.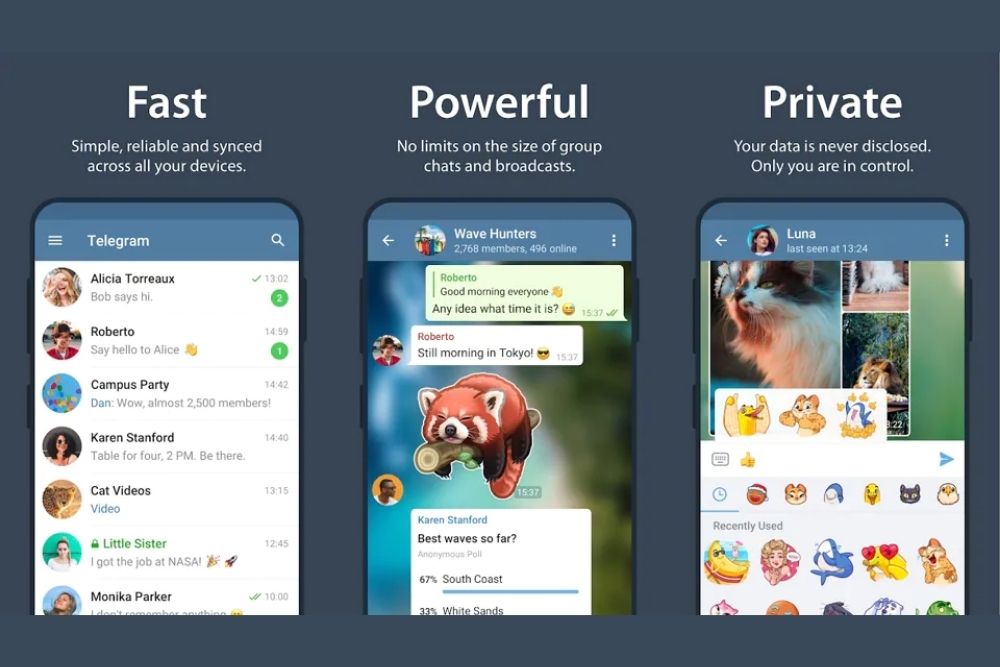 Who Is Telegram for?
Telegram is for everyone who wishes to send and receive messages and calls quickly and reliably. Large groups, usernames, desktop apps, and strong file sharing features may appeal to business users and small teams.
They support responses, mentions, and hashtags since Telegram groups can have up to 200,000 members. These features help maintain order and keep communication in huge communities efficient. You can appoint administrators with comprehensive tools to assist these communities in harmonious coexistence. Anyone may join a public group, and they're a great place to have debates and get feedback.
Telegram features an animated gif search, a state-of-the-art photo editor, and an open sticker platform if you are more into photos. Furthermore, there is no need to be concerned about your device's disk capacity. Telegram takes up only a little space on your phone, thanks to its cloud support and cache management options.
Those seeking additional privacy might take a peek at their advanced options and rather revolutionary policy. You may try their device-specific Secret Chats with self-destructing messages, photographs, and videos — and lock your app with an additional PIN if you want to keep things private.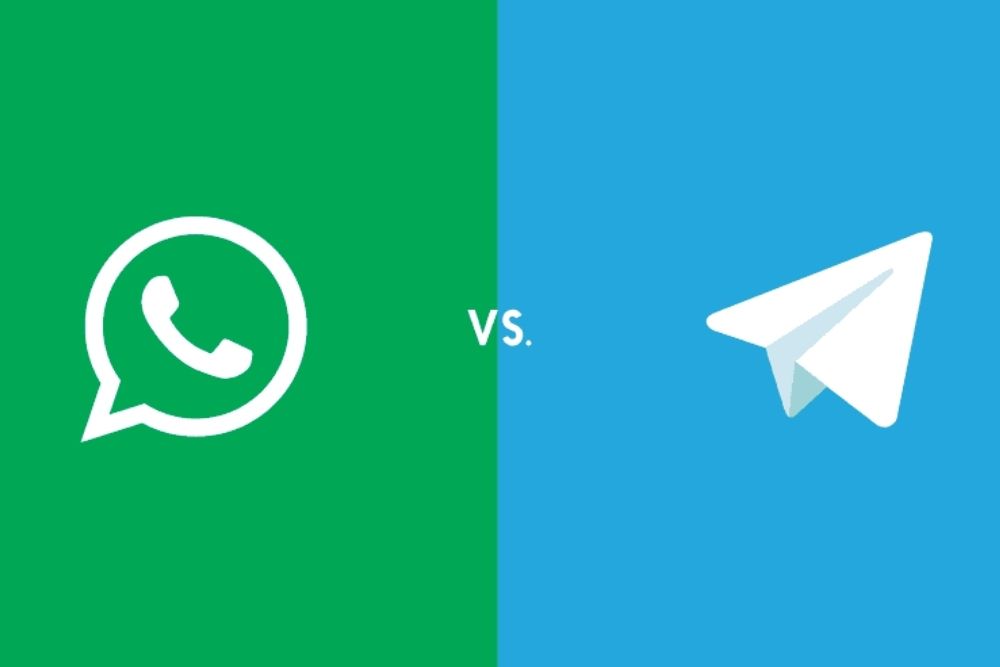 How Is Telegram Different From Whatsapp?
Telegram, unlike WhatsApp, is a cloud-based messenger with seamless synchronization. As a result, you may view your messages from many devices at the same time, including tablets and PCs, and exchange an unlimited amount of photographs, videos, and files (doc, zip, mp3, etc.) each weighing up to 2 GB.
Telegram takes up less than 100 MB on your smartphone, so you can retain all of your media in the cloud without having to delete anything. To free up space, simply clear your cache.
Telegram is faster and more secure thanks to its multi-data center infrastructure and encryption. Furthermore, Telegram's private chat is and always will be free – no adverts, no subscription costs, ever.
Telegram's API and code are open to developers, and they are encouraged to create their own Telegram apps. They also offer a Bot API, which is a developer platform that allows anyone to create customized Telegram tools, integrate any services, and even receive payments from people all around the world.
This is only the tip of the iceberg.